In January 2021, Project Five Consulting were delighted to host an open mic style event exploring the good, the bad and the ugly of The Construction Playbook.
Held on behalf of Constructing Excellence in Cheshire, Warrington and Wirral (CECWW), the online event featured four Pecha Kucha style presentations all offering a different perspective on the government's new document.
Published by the Cabinet Office in December 2020, 'The Construction Playbook' captures commercial best practices and specific sector reforms. It also outlines the government's expectations of how contracting authorities and suppliers, including the supply chain, should engage with each other. These are set out in 14 key policies for how the government should assess, procure and deliver public works projects and programmes.
Construction sector professionals from across the UK joined the informative and fun online event which was hosted by Tim Whitehill, Chair of the CECWW committee and Managing Director of Project Five Consulting.
As a best practice group, CECWW wanted to open the floor to industry stakeholders to share their thoughts and opinions on the latest industry report to come from government. Professionals from the legal, academic, and consultancy realm put themselves forward and the event featured a variety of views from a project management, digital, procurement and contractual perspective. It certainly sparked plenty of debate and highlighted plenty of points to think about. 
Guest speakers 
Sarah Fox, a construction lawyer, kicked off proceedings with her view from a contractual perspective.
Chris Mackenzie-Grieve, director of Visible Projects, asked if The Construction Playbook was even a playbook? 

As a teacher and coach in projects and procurement, Ian Heptinstall, really did look at the good, the bad and the ugly aspects of the Playbook. 

And finally, Tom Oulton, Digital Transformation Lead at Operance, talked us through his views on the 14 key policies with a helpful 'Operance Advisor star rating'.
Follow Constructing Excellence, Cheshire, Warrington and Wirral, on LinkedIn for details of upcoming events and to find out more about the best practice group.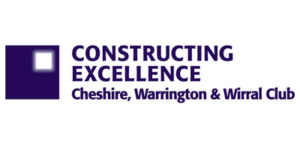 Speaker presentations
Catch up on Sarah Fox's views:
Watch Chris Mackenzie-Grieve's observations:
See Ian Heptinstall's overview: